Packaging Conveyor Systems
To keep production flowing quickly and seamlessly, your conveyor systems and accessories need to operate at maximum efficiency. Our customized Dorner packaging solutions offer increased flexibility for a more effective production with decreased waste. The modular design of our packaging conveyors are ideal for any industry application and support future needs. They can help control product flow with the ability to merge, divert, route, and pace movement.
If you would like to speak to someone about an application, please fill out the form on the bottom of the page or call us at 800-397-8664.
---
Dorner Showcasing Redesigned AquaGard Sanitary Conveyor Platform in Booth N-4936 at PACK EXPO 2018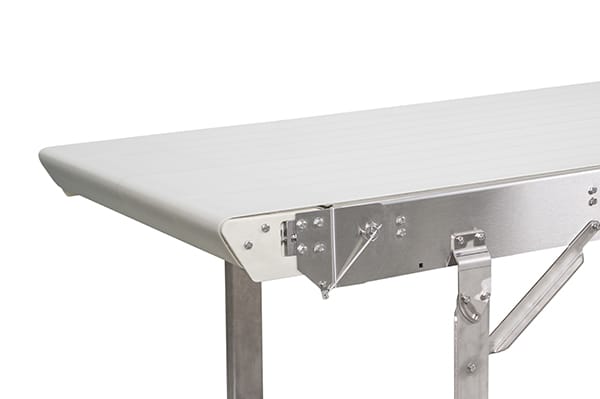 With an improved frame design, added features, and a new positive drive option, Dorner's Next Generation AquaGard 7350 (V2) Series is the most advanced stainless conveyor for dry, wipe down and wet environment applications. Attendees will get a first look at the newly redesigned conveyor, which is launching this fall, in booth N-4936 at PACK EXPO 2018, Oct. 14-17, at McCormick Place in Chicago.
Dorner's AquaGard and AquaPruf sanitary platforms are engineered with strong hygienic designs that minimize product debris from entering the food zones, and allow for fast and effective sanitation. The improved frame design on the AquaGard 7350V2 provides more strength around the tail sections of the conveyor, and better drive support for superior performance.
---
Get More Info